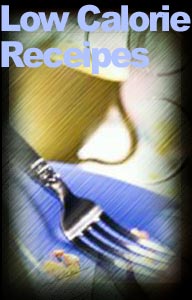 EXTENSIVE CALORIE COUNTER
The tables in this list give figures for calories (Kcals) – measurements of the energy value of foods. Calorie – counting is popular as a method of sensible eating with the individual following a programme of perhaps 1,500 calories per day, or 1,000 calories per day according to advice.
Figures are also given for carbohydrate, protein and fat content measured in grams. This makes the list useful to those who have chosen, or have been advised to follow a low-fat or low-cabohydrate diet, or wish to monitor their protein intake.
FRUIT
| | | | | | |
| --- | --- | --- | --- | --- | --- |
| SPECIFIC | AMOUNT | KCALS | CARB | PROT | FAT |
| Apples | | | | | |
| Cooking, raw, peeled | 100 g | 35 | 8.9 | 0.3 | 0.1 |
| Cooking, stewed with sugar | 100 g | 74 | 19.1 | 0.3 | 0.1 |
| Cooking, stewed with sugar | 1 portion (140 g) | 103 | 26.7 | 0.4 | 0.1 |
| Cooking, stewed without sugar | 100 g | 33 | 8.1 | 0.3 | 0.1 |
| Cooking, stewed without sugar | 1 portion (140 g) | 46 | 11.3 | 0.4 | 0.1 |
| Eating, raw, weighed without core | 100 g | 47 | 11.8 | 0.4 | 0.1 |
| Eating, raw, with core | 100 g | 42 | 10.5 | 0.4 | 0.1 |
| Eating, raw, with core | 1 small (75 g) | 32 | 7.9 | 0.3 | 0.1 |
| Eating, raw, with core | 1 medium (112 g) | 47 | 11.8 | 0.4 | 0.1 |
| Eating, raw, with core | 1 large (170 g) | 71 | 17.9 | 0.7 | 0.2 |
| Eating, raw, peeled | 100 g | 45 | 11.2 | 0.4 | 0.1 |
| | | | | | |
| Apricots | | | | | |
| Canned in juice | 100 g | 34 | 8.4 | 0.5 | 0.1 |
| Canned in juice | 1 portion (140 g) | 48 | 11.8 | 0.7 | 0.1 |
| Canned in syrup | 100 g | 63 | 16.1 | 0.4 | 0.1 |
| Canned in syrup | 1 portion (140 g) | 88 | 22.5 | 0.6 | 0.1 |
| Raw, without stone | 100 g | 31 | 8.5 | 0.3 | 0.1 |
| Raw, without stone | 1 (65 g) | 20 | 5.5 | 0.2 | 0.1 |
| Semi-dried, ready-to-eat | 100 g | 158 | 36.5 | 4.0 | 0.6 |
| | | | | | |
| Avocado | | | | | |
| Raw, without skin or stone | 100g | 190 | 1.9 | 1.9 | 19.5 |
| Raw, without skin or stone | 1 small (100 g) | 190 | 1.9 | 1.9 | 19.5 |
| Raw, without skin or stone | 1 medium (145) | 275 | 2.8 | 2.8 | 28.3 |
| Raw, without skin or stone | 1 large (195 g) | 371 | 3.7 | 3.7 | 38.0 |
| | | | | | |
| Banana | | | | | |
| With skin | 100 g | 95 | 23.2 | 1.2 | 0.3 |
| With skin | 1 small (130g) | 123 | 30.2 | 1.6 | 0.4 |
| With skin | 1 medium (150 g) | 143 | 34.8 | 1.8 | 0.5 |
| With skin | 1 large (180 g) | 171 | 41.8 | 2.2 | 0.5 |
| | | | | | |
| Blackberries | | | | | |
| Raw | 100 g | 62 | 15.3 | 0.8 | 0.2 |
| Stewed with sugar | 100 g | 56 | 13.8 | 0.7 | 0.2 |
| Stewed with sugar | 1 protion (140 g) | 78 | 19.3 | 1.0 | 0.3 |
| Stewed without sugar | 100 g | 21 | 4.4 | 0.8 | 0.2 |
| Stewed without sugar | 1 protion (140 g) | 29 | 6.2 | 1.1 | 0.3 |
| | | | | | |
| Blackcurrants | | | | | |
| Canned in juice | 100 g | 31 | 7.6 | 0.8 | trace |
| Canned in syrup | 100 g | 72 | 18.4 | 0.7 | trace |
| Raw | 100 g | 28 | 6.6 | 0.9 | trace |
| Stewed with sugar | 100 g | 58 | 15.0 | 0.7 | trace |
| Stewed with sugar | 1 protion (140 g) | 81 | 21.0 | 1.0 | trace |
| | | | | | |
| Cherries | | | | | |
| Canned in syrup | 100 g | 71 | 18.5 | 0.5 | trace |
| Cherries, glace | 100 g | 251 | 66.4 | 0.4 | trace |
| Raw, without stone | 100 g | 48 | 11.5 | 0.9 | 0.1 |
| Raw, without stone | 1 (10g) | 5 | 0.6 | trace | trace |
| Cherry pie filling | 100 g | 82 | 21.5 | 0.4 | trace |
| | | | | | |
| Currants | 100 g | 267 | 67.8 | 2.3 | 0.4 |
| | | | | | |
| Dates | | | | | |
| Dried, with stones | 100 g | 227 | 57.1 | 2.8 | 0.2 |
| Dried, with stones | 1 (20 g) | 45 | 11.4 | 0.6 | trace |
| Raw, with stones | 100 g | 107 | 26.9 | 1.3 | 0.1 |
| Raw, with stones | 1 (30 g) | 32 | 8.1 | 0.4 | trace |
| | | | | | |
| Figs | | | | | |
| Dried | 100 g | 227 | 52.9 | 3.6 | 1.6 |
| Dried | 1 (20 g) | 45 | 10.6 | 0.7 | 0.3 |
| Semi-dried, ready-to-eat | 100 g | 209 | 48.6 | 3.3 | 1.5 |
| Semi-dried, ready-to-eat | 1 (35 g) | 73 | 17.0 | 1.2 | 0.5 |
| | | | | | |
| Fruit pie filling | | | | | |
| Average | 100 g | 77 | 20.1 | 0.4 | trace |
| | | | | | |
| Fruit cocktail | | | | | |
| Canned in juice | 100 g | 29 | 7.2 | 0.4 | trace |
| Canned in juice | 1 protion (105 g) | 30 | 7.6 | 0.4 | trace |
| Canned in syrup | 100 g | 57 | 14.8 | 0.4 | trace |
| Canned in syrup | 1 protion (105 g) | 60 | 15.5 | 0.4 | trace |
| | | | | | |
| Fruit salad | | | | | |
| Home made (bananas, oranges, apples, pears and grapes) | 100 g | 55 | 13.8 | 0.7 | 0.1 |
| Home made (bananas, oranges, apples, pears and grapes) | 1 portion (140 g) | 77 | 19.3 | 1.0 | 0.1 |
| | | | | | |
| Gooseberries | | | | | |
| Cooking, raw | 100 g | 19 | 3.0 | 1.1 | 0.4 |
| Dessert, canned in syrup | 100 g | 73 | 18.5 | 0.4 | 0.2 |
| Dessert, canned in syrup | 1 portion (105 g) | 77 | 19.4 | 0.4 | 0.2 |
| Stewed with sugar | 100 g | 54 | 12.9 | 0.7 | 0.3 |
| Stewed with sugar | 1 portion (140 g) | 76 | 2.7 | 1.0 | 0.4 |
| Stewed without sugar | 100 g | 16 | 2.5 | 0.9 | 0.3 |
| Stewed without sugar | 1 portion (140 g) | 22 | 3.5 | 1.3 | 0.4 |
| | | | | | |
| Grapefruit | | | | | |
| Canned in juice | 100 g | 30 | 7.3 | 0.6 | trace |
| Canned in juice | 1 portion (105 g) | 32 | 7.7 | 0.6 | trace |
| Canned in syrup | 100 g | 60 | 15.5 | 0.5 | trace |
| Canned in syrup | 1 portion (105 g) | 63 | 16.3 | 0.5 | trace |
| Raw, with skin | 100 g | 20 | 4.6 | 0.5 | 0.1 |
| Raw, with skin | 1 small (250 g) | 50 | 11.5 | 1.3 | 0.3 |
| Raw, with skin | 1 medium (340 g) | 68 | 15.6 | 1.7 | 0.3 |
| Raw, with skin | 1 large (425 g) | 85 | 19.6 | 2.1 | 0.4 |
| | | | | | |
| Grapes | | | | | |
| Raw, black and white | 100 g | 60 | 15.4 | 0.4 | 0.1 |
| Raw, black and white | 1 (5 g) | 3 | 0.8 | trace | trace |
| | | | | | |
| Guava | | | | | |
| Canned in syrup | 100 g | 60 | 15.7 | 0.4 | trace |
| Canned in syrup | 1 portion (105 g) | 63 | 16.5 | 0.4 | trace |
| Raw | 100 g | 26 | 5.0 | 0.8 | 0.5 |
| | | | | | |
| Kiwi fruit | | | | | |
| Raw, without skin | 100 g | 49 | 10.6 | 1.1 | 0.5 |
| Raw, without skin | 1 (60 g) | 29 | 6.3 | 0.7 | 0.3 |
| | | | | | |
| Lemons | | | | | |
| Raw, with peel | 100 g | 19 | 3.2 | 1.0 | 0.3 |
| Raw, with peel | 1 medium (125 g) | 24 | 4.0 | 1.3 | 0.3 |
| | | | | | |
| Lychees | | | | | |
| Canned in syrup | 100 g | 68 | 17.7 | 0.4 | trace |
| Canned in syrup | 1 portion (105 g) | 71 | 18.6 | 0.4 | trace |
| Raw, without stone | 100 g | 58 | 14.3 | 0.9 | 0.1 |
| Raw, without stone | 1 (15 g) | 9 | 2.1 | 0.1 | trace |
| | | | | | |
| Mangoes | | | | | |
| Canned in syrup | 100 g | 77 | 20.3 | 0.3 | trace |
| Canned in syrup | 1 portion (105 g) | 81 | 21.3 | 0.3 | trace |
| Raw, without stone or skin | 100 g | 57 | 14.1 | 0.7 | 0.2 |
| Raw, without stone or skin | 1 slice (40 g) | 23 | 5.6 | 0.3 | trace |
| | | | | | |
| Mixed fruit | | | | | |
| dried | 100 g | 268 | 68.1 | 2.3 | 0.4 |
| dried | 1 heaped tbsp (25 g) | 67 | 17.0 | 0.6 | 0.1 |
| | | | | | |
| Olives | | | | | |
| In brine | 100 g | 103 | trace | 0.9 | 11.0 |
| In brine | 1  (3 g) | 3 | trace | trace | 0.3 |
| | | | | | |
| Oranges | | | | | |
| Raw, without skin | 100 g | 37 | 8.5 | 1.1 | 0.1 |
| Raw, without skin | 1 small (120 g) | 46 | 10.6 | 1.4 | 0.1 |
| Raw, without skin | 1 medium (160 g) | 59 | 13.6 | 2.2 | 0.2 |
| Raw, without skin | 1 large (210 g) | 78 | 17.9 | 2.3 | 0.2 |
| | | | | | |
| Passion Fruit | | | | | |
| Raw, without skin | 100 g | 36 | 5.8 | 2.6 | 0.4 |
| Raw, without skin | 1 (15 g) | 5 | 0.9 | 0.4 | trace |
| | | | | | |
| Peaches | | | | | |
| Canned in juice | 100 g | 39 | 9.7 | 0.6 | trace |
| Canned in juice |  1 portion (105 g) | 41 | 10.2 | 0.6 | trace |
| Canned in syrup | 100 g | 55 | 14.0 | 0.5 | trace |
| Canned in syrup | 1 portion (105 g) | 58 | 14.7 | 0.5 | trace |
| Raw, without stone | 100 g | 33 | 7.6 | 1.0 | 0.1 |
| Raw, without stone | 1 small (70 g) | 23 | 5.3 | 0.7 | trace |
| Raw, without stone | 1 medium (110 g) | 36 | 8.4 | 1.1 | 0.1 |
| Raw, without stone | 1 large (150 g) | 50 | 11.4 | 1.5 | 0.2 |
| | | | | | |
| Pears | | | | | |
| Canned in juice | 100 g | 33 | 8.5 | 0.3 | trace |
| Canned in juice |  1 portion (120 g) | 40 | 10.2 | 0.4 | trace |
| Canned in syrup | 100 g | 50 | 13.2 | 0.2 | trace |
| Canned in syrup | 1 portion (120 g) | 60 | 15.8 | 0.2 | trace |
| Raw, without core | 100 g | 40 | 10.0 | 0.3 | 0.1 |
| Raw, without core |  1medium (200 g) | 80 | 20.0 | 0.6 | 0.2 |
| Raw, peeled | 100 g | 41 | 10.4 | 0.3 | 0.1 |
| | | | | | |
| Pineapple | | | | | |
| Canned in juice | 100 g | 47 | 12.2 | 0.3 | trace |
| Canned in juice | 1 portion (120 g) | 56 | 14.6 | 0.3 | trace |
| Canned in syrup | 100 g | 64 | 16.5 | 0.5 | trace |
| Canned in syrup | 1 portion (120 g) | 77 | 20.0 | 0.6 | trace |
| Raw, without skin | 100 g | 41 | 10.1 | 0.4 | 0.2 |
| Raw, without skin | 1 slice (80 g) | 33 | 8.1 | 0.3 | 0.2 |
| | | | | | |
| Plums | | | | | |
| Canned in syrup | 100 g | 59 | 15.5 | 0.3 | trace |
| Canned in syrup | 1 portion 9105 g) | 62 | 16.3 | 0.3 | trace |
| Raw, without stone | 100 g | 34 | 8.3 | 0.5 | 0.1 |
| Raw, without stone | 1 small (30 g) | 10 | 2.5 | 0.2 | trace |
| Raw, without stone | 1 medium (55 g) | 19 | 4.6 | 0.3 | 0.1 |
| Raw, without stone | 1 large (85 g) | 29 | 7.1 | 0.4 | 0.1 |
| Stewed with sugar, weighed with stones | 100 g | 75 | 19.2 | 0.5 | 0.1 |
| Stewed with sugar, weighed with stones | 1 portion (140 g) | 105 | 26.9 | 0.7 | 0.1 |
| Stewed with sugar, weighed with stones | 100 g | 29 | 6.9 | 0.4 | 0.1 |
| Stewed with sugar, weighed with stones | 1 portion (140 g) | 41 | 9.7 | 0.6 | 0.1 |
| | | | | | |
| Prunes | | | | | |
| Canned in juice | 100 g | 79 | 19.7 | 0.7 | 0.2 |
| Canned in juice |  1 portion (105 g) | 83 | 20.7 | 0.7 | 0.2 |
| Canned in syrup | 100 g | 90 | 23.0 | 0.6 | 0.2 |
| Canned in syrup | 1 portion (105 g) | 95 | 24.2 | 0.6 | 0.2 |
| Semi-dried, ready-to-eat | 100 g | 141 | 34.0 | 2.5 | 0.4 |
| Semi-dried, ready-to-eat | 1 (15 g) | 21 | 5.1 | 0.4 | trace |
| | | | | | |
| Raisins | 100 g | 272 | 69.3 | 2.1 | 0.4 |
| | 1 tbsp (30 g) | 82 | 20.8 | 0.6 | trace |
| | | | | | |
| Raspberries | | | | | |
| Canned in syrup | 100 g | 31 | 7.6 | 0.5 | trace |
| Canned in syrup |  1 portion (105 g) | 33 | 8.0 | 0.5 | trace |
| Raw | 100 g | 25 | 4.6 | 1.4 | 0.3 |
| Raw | 1 portion (60 g) | 15 | 2.8 | 0.8 | 0.2 |
| | | | | | |
| Strawberries | | | | | |
| Canned in syrup | 100 g | 65 | 16.9 | 0.5 | trace |
| Canned in syrup | 1 portion (105 g) | 68 | 17.9 | 0.5 | trace |
| Raw | 100 g | 27 | 6.0 | 0.8 | 0.1 |
| Raw | 1 (12 g) | 3 | 6.1 | 0.1 | trace |
| | | | | | |
| Sultanas | 100 g | 275 | 69.4 | 2.7 | 0.4 |
| | 1 tbsp (30 g) | 83 | 20.8 | 0.8 | trace |
| | | | | | |
| Tangerines | | | | | |
| Raw | 100 g | 35 | 8.0 | 0.9 | 0.1 |
| Raw | 1 small (50 g) | 18 | 4.0 | 0.5 | 0.1 |
| Raw | 1 medium (70 g) | 25 | 5.6 | 0.6 | 0.1 |
| Raw | 1 large (90 g) | 32 | 7.2 | 0.6 | 0.1 |