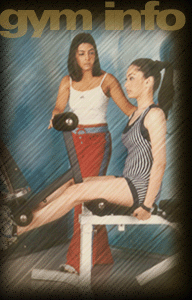 About Weight Loss
The right way in which to lose weight is not by dieting, but by eating the right kinds of food, coupled with the right amount of exercise. Diets (& especially crash diets) are not only ineffective, but can also be extremely harmful.
Recommended Dietary Changes (Healthy) food for thought...
Remove the skin from chicken, fish & meat before cooking. These skins contain a high level of fat.
Did you know that it takes your brain 20 minutes to realize that your stomach is full? So, if you eat slowly, putting your fork down after each bite, you'll become full after eating less food.
Eat out of a smaller plate- you'll tend to feel you're eating more than you really are!
Cut down on milk & milk products such as yogurt, cheese, cottage cheese, ice cream, fresh cream, etc. If you must consume the same, make sure they are made of "No fat" milk, which is easily available.
Eat more carbohydrates. Ideally, 58% of our daily food intake should be in the form of carbohydrates, but mostly in the form of fruits & vegetables. Consume less starch, e.g. rice, bread, potatoes, chapattis, & pasta. Switch to unpolished rice, wholemeal or multigrain bread, chapattis made of nachni, johar or bajra flour (not white or wheat flour). Consume only one starch per meal, not more.
Avoid fried foods. Use cooking methods such as boiling, baking, steaming & grilling instead.
Keep these foods in check: butter, mayonnaise, whipped cream, cakes, chocolates, desserts, salad dressing, Indian sweets.
It's interesting to know that by cutting down on fats & increasing your carbohydrates, you can eat more food without increasing your caloric intake! This is because: 1 gram of fat= 9 calories, whereas 1 gram of carhohydrates= 4 calories.
Cut down on meats. Most of us eat 2- 3 times more protein than our bodies require.
Cut down on aerated drinks. Avoid juices. Drink more plain, room temperature water through the day.
Avoid alcohol as it is high on calories. 1 ounce has about 200 calories.
Eat to the extent where you are satisfied, but not stuffed! Most of us have this tendency to over-eat without even realizing it.
Of course, changing old habits is not easy, so be patient. Moreover, be honest with yourself.
Check out www.bodyart.in for more information on eating to lose fat & inches, & gain health!